To adhere to the upcoming Tribal Executive Order, LDPS will continue our K- 6 classrooms with Distance Learning until after Thanksgiving. We apologize for the late notice, as the warning did not come in, until late Saturday night. The students will return on November 29, 2021.

The school district wishes to express our sincere condolences & prayers to the Williams/One Bear family. 1. LDPS Remote Learning Plan, November 8-12, 2021 Lame Deer Elementary, JH, and High School Remote Learning Plan November 8-12, 2021 Remote learning for all students. Only custodial, maintenance, classified, certified and administrative staff will be allowed in school buildings. No School on Friday Nov 5, 2021, in observance of the late Carmie Williams Funeral Wake: Thursday at 7:00 pm at the Morning Star Baptist Church Funeral: 11:00 am at the Morning Star Baptist Church Elementary will remain in Remote Learning- no visitors. No Parent/ teacher conferences- they are cancelled INDEFINITELY JH/ HS - All classes will be remote only (Monday -Friday) - Thursday Nov 4, 2021, Students will take home packets School Dismissed at 2:00 pm Parent Teacher Conferences Postponed INDEFINITELY - Packets may be picked up at the Elementary School Allan Rowland Gym Monday and Tuesday 9 am -1 pm Packets will be delivered upon request Monday and Tuesdays 1 pm -4 pm (Markita and Kent) Teacher Responsibility - Have Packets Ready to go by Thursday - During Remote learning be available to answer questions and help students Google Classroom Phone Email Junior High Girls Basketball - Practice: ARG 3-5 pm- CANCELLED - Games Nov. 6, at Pryor 10:30 am Nov. 9 at Lodge Grass 4:00 pm Nov. 11 at Home Game (NO FANS) Food Services - Prepare meals same as Elementary Classified employees can help with meal prep and delivery Transportation - Deliver Meals - Transport JHGBB games Maintenance - Custodial Deep Clean and Disinfect ALL School Buildings and the gymnasiums - Maintenance Assist in cleaning and disinfecting Check and replace air filters Winterize building Ongoing projects 2. The school district plans to return to in-school sessions on November 15, 2021 dependent upon an updated Tribal Executive Order by the Northern Cheyenne Tribal President. Thank you all for your cooperation and continued support as we continue to address community concern, infection rates, in addition to serving our students. Stay safe, stay masked up, and continue all screening, disinfecting and sanitizing protocols and practices for staff THAT REMAIN IN BUILDINGS. Thanks for all you do for our students. My Best for your health and safety, Marcy Cobell Superintendent Lame Deer Public Schools
marcy.cobell@lamedeer.k12.mt.us
406.477.6301 x or x 1003

Dear Parents, Families, Guardians, and Students, As per the Executive Order for the Northern Cheyenne Tribe, LDPS will be going into Remote Learning, for K-6, beginning Thursday, October 7th, and continuing through Friday, November 12th, 2021. We will ensure that all students get a Chromebook, grades k-6, in time to start their online class on Thursday, October 7th. Chromebooks are being dispersed beginning today and going through Wednesday, October 6th, to ensure all K-6 students get a Chromebook to do online learning with their teacher in their classroom For our JH/HS students, they will continue In-Person Classes. JH/HS will still be in school, wearing masks, socially distancing, screening all students and employees at the buses and/or front doors, not allowing sick employees or students into school buildings, encouraging continual washing of hands, disinfecting and sanitizing all high traffic areas several times an hour, and avoiding holding any gatherings, unless they're following the above- mentioned protocols. There are also no visitors into our schools, unless it's a monitored athletic event, and follows all the above-mentioned protocols. We apologize for any inconvenience this may cause. We want to ensure everyone that we are doing our due diligence for our younger student populations. Stay safe, stay well and take care, Superintendent Cobell

Greetings! The Lame Deer Elementary Library, Head Start and Woodenlegs Library have been working very hard with Dr. Anthony Chow of San Jose University on a grant to place 3 Little Free Libraries around Lamedeer. At each location, free of charge, you may find books of all reading levels to take and enjoy. When you finish you may bring them back for others to read...or pass them on to a friend. All books found in a Little Free Library are always free. Our goal as librarians is to promote literacy to young children. One of the best ways is for a little-one to see grownups reading too! So grab a book and enjoy! Joe Roth, Elementary Librarian Adrienne Violett, Woodenlegs Librarian Roberta Harris, Head Start

LDHS Graduation Class of 2021, your yearbook is here! Contact Ms. Legg for your free book!

Reading Nation Community Survey: Information for the community for our new Little Free Libraries being set up at the Lame Deer Elementary, Headstart and Dull Knife. Those who reply will be entered into a drawing for gift certificates and one Ipad Mini also.
https://5il.co/y55y
https://5il.co/y55z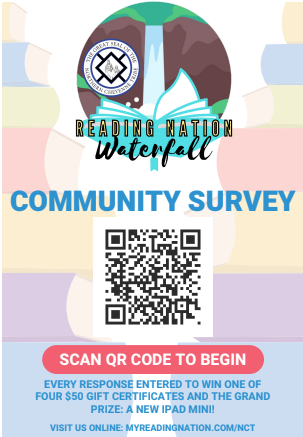 Hello Morning Stars' Parents and Students! The First day of Practice for 2021-22 Fall Sports [Volleyball, Football, and X-Country] is next Friday, August 13th, and the First day of Competition is August 26th; Please note: Each and every student must have completed the following forms before being allowed to practice or compete: a current Physical Exam, meaning it was done after May 1, 2021, using the Montana High School Association Physical Exam Form Concussion Acknowledgement Form signed by both Students and Parent/Guardians *** forms can be picked up at the LDPS Administration building *Also, each and every student must have completed (10) Ten Practices with their Coach(es) before being allowed to compete in any contest! **X-Country Practice will be @ 9a.m.--meet in front of A.R.G. **Football Practice time TBD **Volleyball Practice time TBD --Please contact me with any questions@(406) 679-0896 Thank you, Coach McCormick
MMIW ALERT******